How to use the material
Botanikern is part of a new neighbourhood in Uppsala - Rosendal - developed to meet a high sustainability standard. The building has a CLT frame and a wooden façade.
The video is available as a long version (6 minutes) and a short version for social media (20 seconds). It is produced by the Swedish Institute and Architects Sweden in collaboration with Swedish Wood and the Swedish Forest Industries as a part of the exhibition Woodlife Sweden.
Please contact the Swedish Institute for requests. You can find contact information in the toolkit Woodlife Sweden.
Videos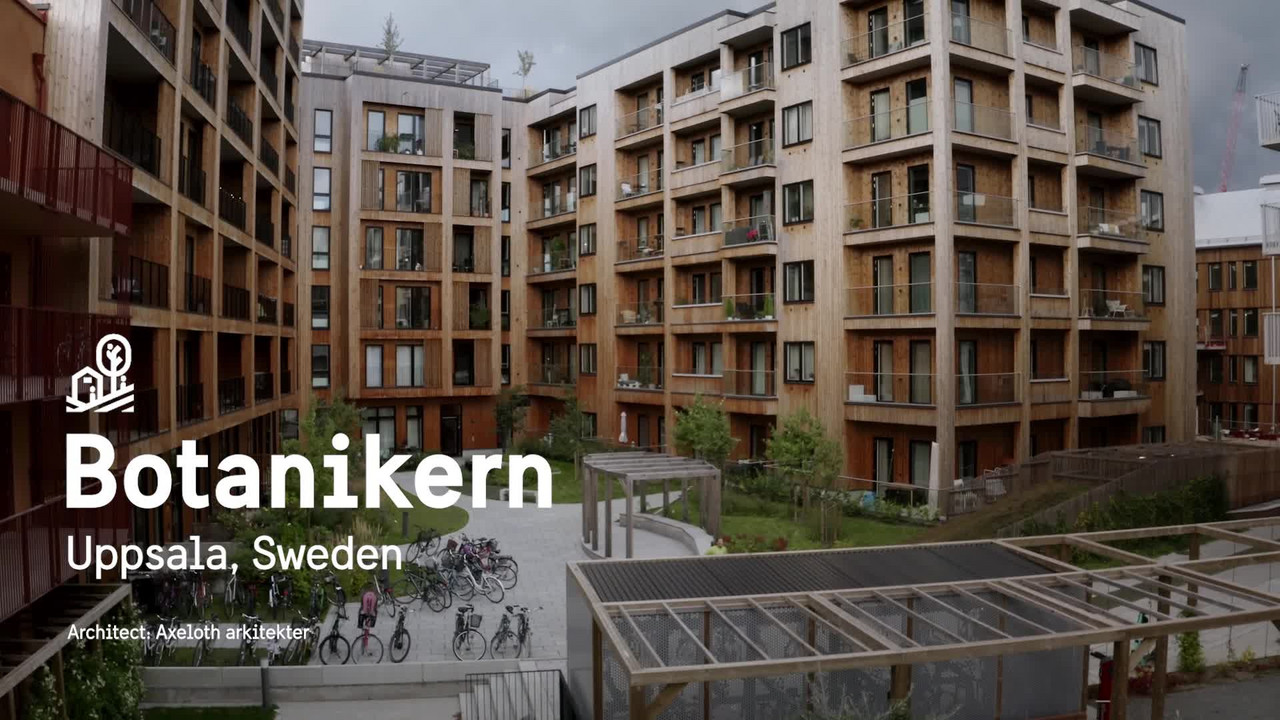 About Botanikern
This housing complex literally breathes wood, with a CLT frame and a wooden façade. The natural material is further emphasised by greenery – on the façade, in the courtyard and on the rooftop which has its own biotope landscape. Social interaction is also at the projects core, as are circular systems and biodiversity, and living spaces to share, for all.