Have you heard these Swedish words? 1.0
How to use the material
This material is about fun and unusal Swedish words. You can use the images and captions to make a post in social media.
Images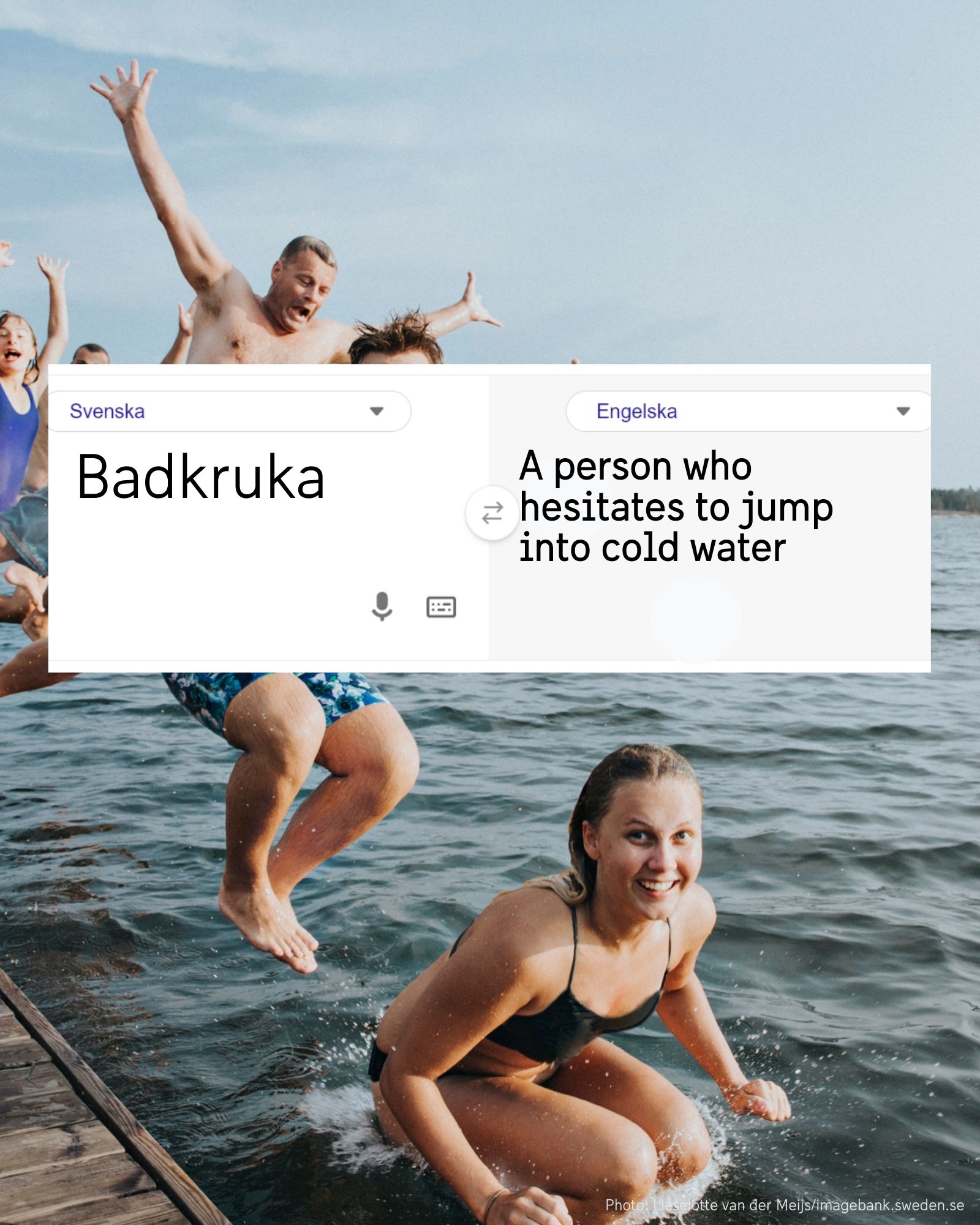 Captions
Have you heard these Swedish words? They are 5 Swedish words are missing in other languages, says we! Any other Swedish that you feel are missing in your language?
Badkruka - a person who hesitates to jump into cold water.
Fulparkerare - someone who impudently parks where it is impossible.
Fredagsmys - that cozy feeling when you stay at home watching TV on Friday evening with food and snacks.
Lagom - not too much, not too little.
Klämdag - a working day sandwiched between a weekend and a holiday.
#learningswedish