Have you heard these Swedish words? 2.0
How to use the material
This material is about fun and unusal Swedish words. You can use the images and captions to make a post in social media.
Images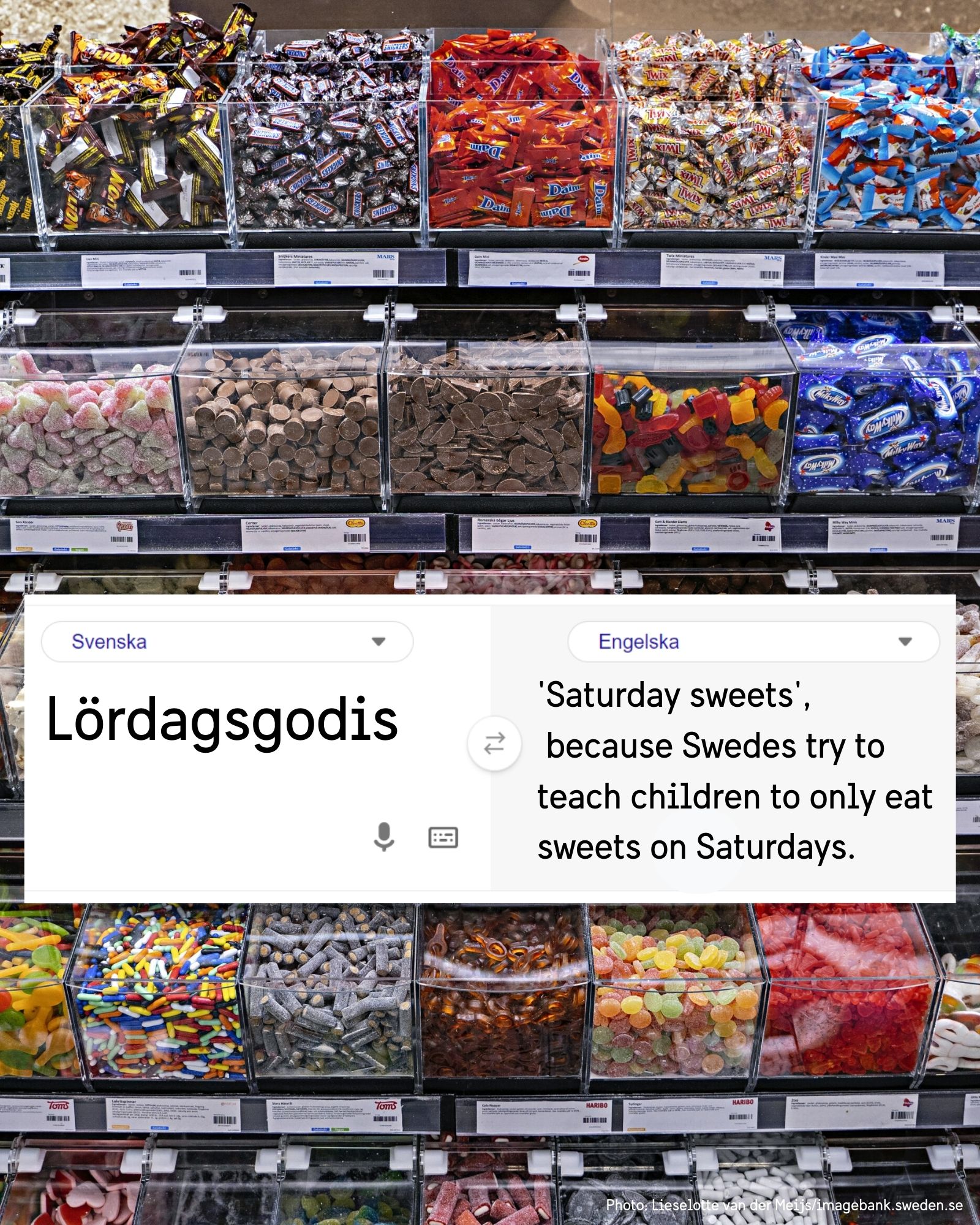 Captions
Have you heard these Swedish words? Part 2.0!
These 5 very useful Swedish words are missing in other languages, or at least English – says we!
Lördagsgodis – 'Saturday sweets', because Swedes try to teach children to only eat sweets on Saturdays.
Mångata – a streak of moonlight on land or water.
Orka – to cope, or to have enough strength or endurance to accomplish something.
Tidsoptimist – someone who's overly optimistic about time estimates, often resulting in lateness.
Diska – to wash the dishes.
#learningswedish