How to use the quiz
This quiz can be used to engage your followers on Instagram during Nobel Week. It is a part of the Nobel Prize toolkit.
The quiz is available in English and Arabic. You can use the clean version without text for translation to your local language.
Each file in the ZIP-folders represents one slide that can be uploaded on Instagram stories. For question slides, you need to open a quiz box and manually paste in the answer alternatives. Make sure that the right answer is marked in green (bold text in the captions below).
Quiz images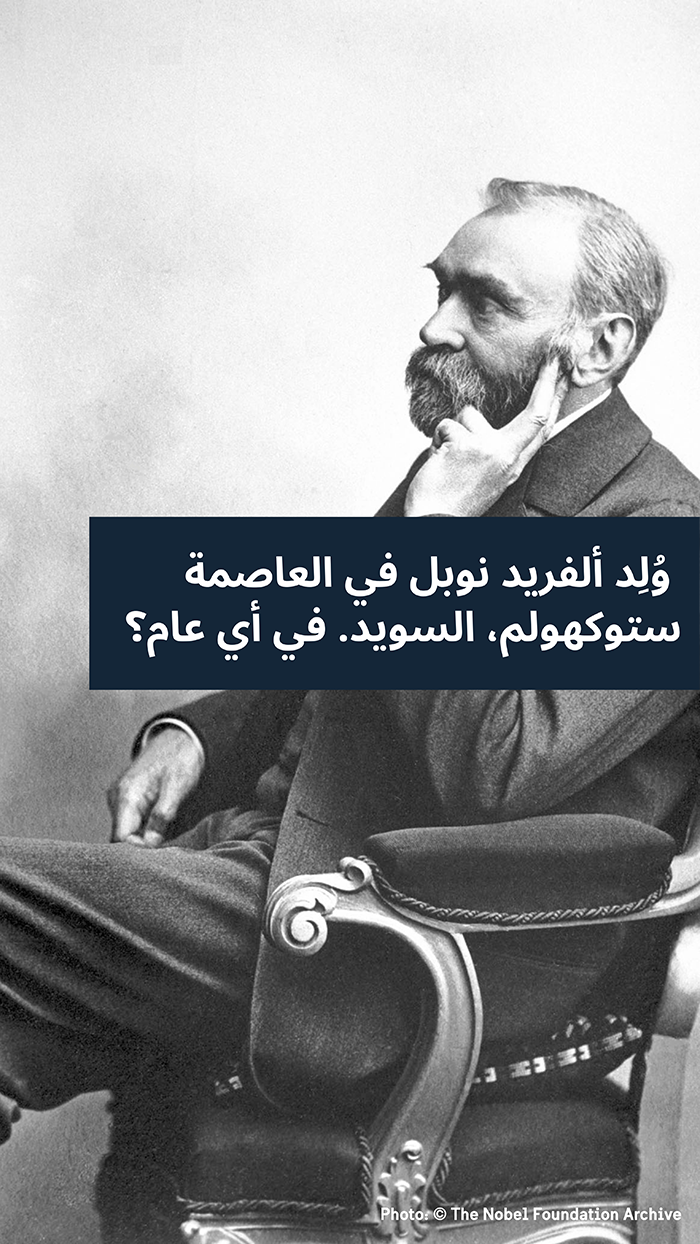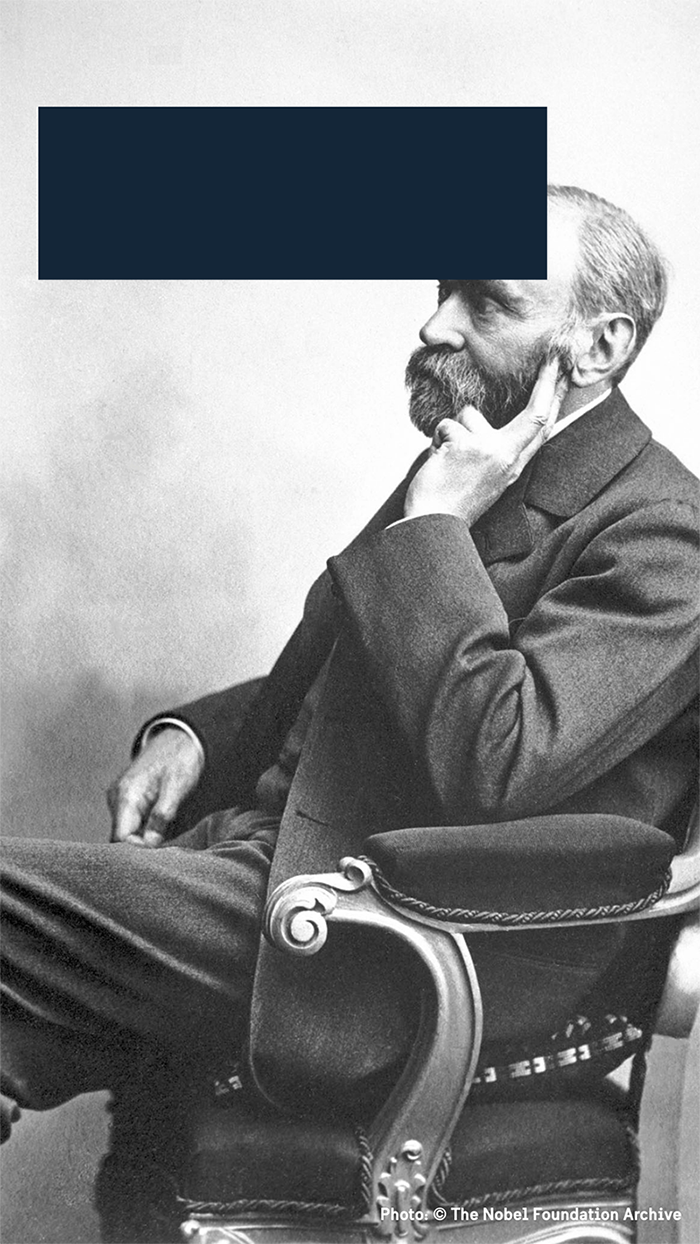 Captions for the quiz
Nobel Week is here! How much do you know about the Nobel Prize and its founder, Alfred Nobel?
Test out your knowledge in this Nobel Prize quiz!

1. Alfred Nobel was born in Stockholm, Sweden. Which year?
- 1803
- 1833
- 1853
2. In 1866 Alfred obtained a patent on a new explosive. What was the explosive called?
- Kieselguhr
- Nitroglycerine
- Dynamite

3. Why did Alfred Nobel establish a prize in his will?

He wanted…
- ... to honour his father
- ... to award the greatest benefits to humankind
- ... to honour Sweden
4. Who selects the Nobel Laureates each year?
- The Nobel Prize Awarding Institutions
- The Nobel Foundation
- The King of Sweden

5. Why are the Nobel prize Award Ceremonies held on 10 December each year?
- It was Alfred Nobel's birthday
- It was that day he got his patent for dynamite
- It was the day Alfred Nobel passed away

6. When was the first Nobel Prize awarded?
- 1895
- 1901
- 1969

7. All the Nobel Prizes are awarded in Stockholm except one. Which one?
- The Nobel Peace Prize in Oslo, Norway
- The Nobel Prize in Literature in Helsinki, Finland
- The Nobel Prize in Chemistry in Copenhagen, Denmark


8. Alfred Nobel died on 10 December 1896, but not in his home country, Sweden. Where did he die?
- In Oslo, Norway
- In St Petersburg, Russia
- In San Remo, Italy

9. Only one woman has received the Nobel Prize twice, who?
- Selma Lagerlöf
- Mare Curie
- Bertha von Suttner

10. In October 2014, Malala Yousafzai became the youngest laureate to receive the Nobel Peace Prize. At what age?
- 17
- 20
- 23
Well done! How did you do?
Nailed it! / Better luck next time!