How to use the material
The image and caption suggestion can be used on social media, on 23 March, to celebrate Nordic day.
Image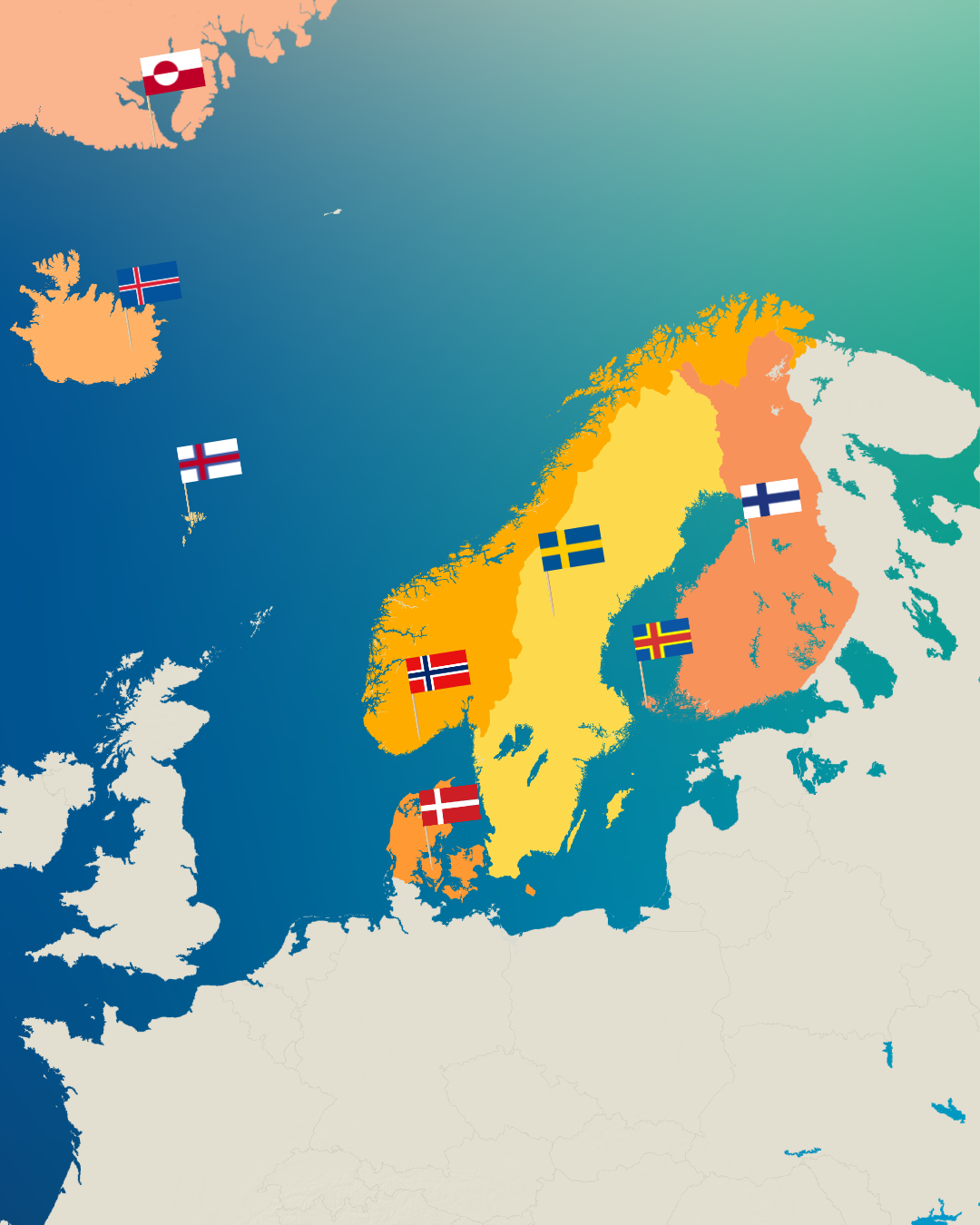 Captions
Today on Nordic Day, we'd like to pay tribute to our neighbours in the Nordics –  this geographical and cultural region that includes Denmark, Finland, Iceland, Norway, and Sweden, as well as the Faroe Islands, Greenland and Åland.
We love and quarrel, but there are some important things that unite us. We all strive towards even more open and equal societies – societies where trust thrives, freedom of speech is ensured, and we have a deep-rooted respect for each other.