How to use the material
You can use this social media post to show Sweden's support for equal rights. It can be used on its own or as part of the toolkit Join the parade.
Video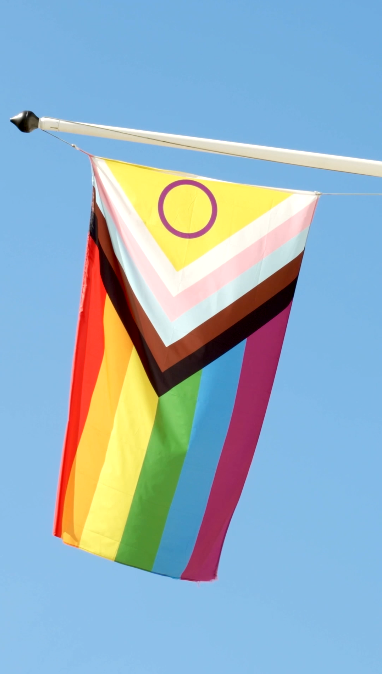 Captions
Since the 1970s, the classic rainbow flag has served as a powerful symbol of the LGBTQIA+ community. Over the years, new flags have emerged, incorporating various elements that reflect the progress made within the LGBTQIA+ movement.
The Intersex-Inclusive Progress Pride Flag, designed in 2021, has a purple circle to specifically include intersex individuals.
Each colour in this flag holds a significant meaning within the LGBTQIA+ community:
black and brown = people of colour
light blue, pink and white = transgender and non-binary individuals
yellow/purple circle = intersex individuals
 red = life, a symbol of love and vitality
orange = healing, reflecting the journey of self-discovery, growth, and acceptance
yellow = sunlight, evoking feelings of positivity, joy, and happiness
green= nature, highlights the community's connection to the environment and sustainability
 blue = harmony, emphasizing unity and solidarity
purple = spirit, combining the elements of blue (harmony) and red (life) to represent the community's strength and resilience.
—
#PrideFlag #Pride #LoveisLove