Recipe: Gustav Johansson – vegan toast skagen
How to use the material
What's better than a Toast Skagen? Try it vegan!
This material is available with or without English subtitles. To add subtitles in another language, please download the SRT-file. During 2023, the material is also available in a special edition for the Sweden 500 celebrations. You can find the recipe below.
Videos Sweden 500 edition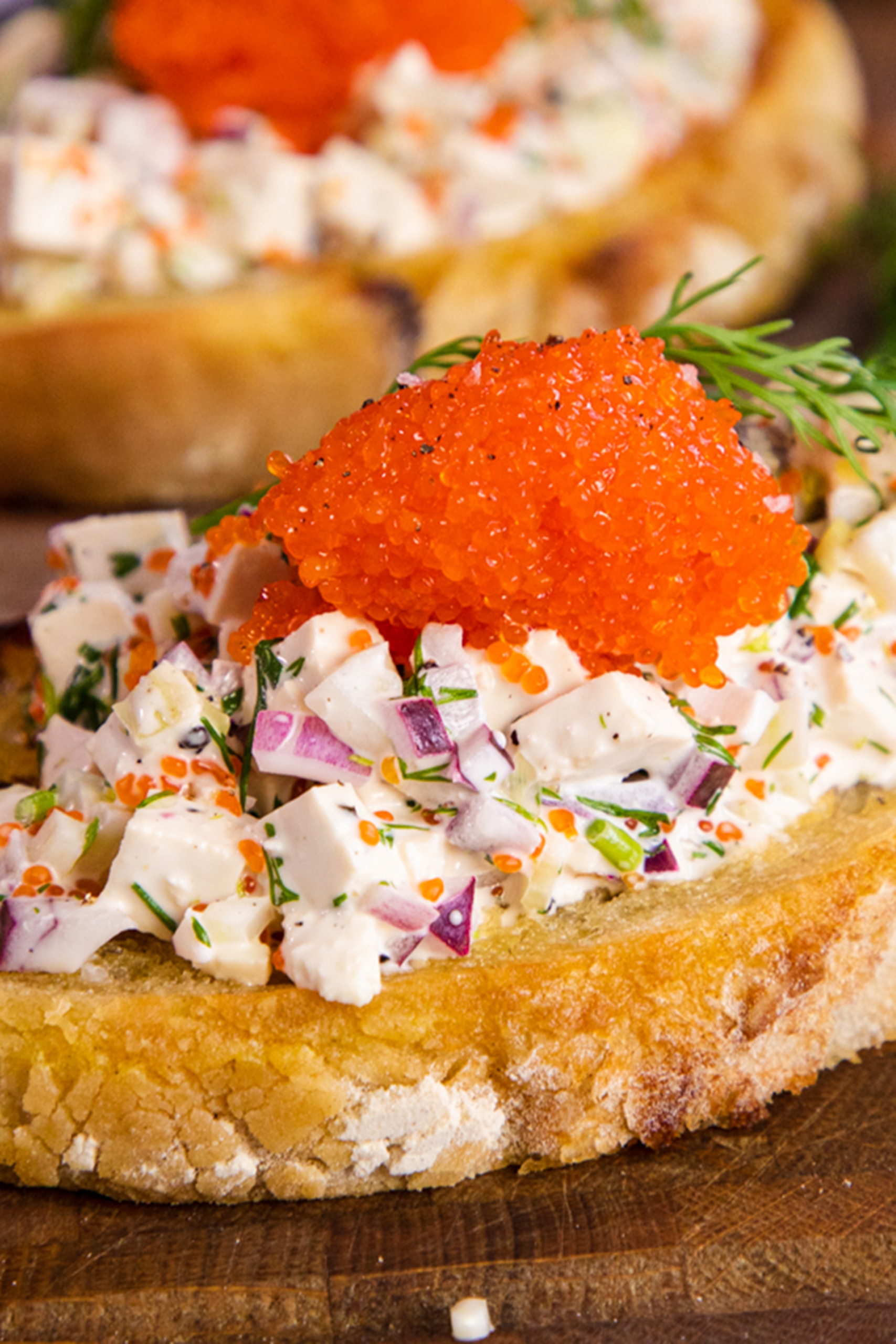 Videos in English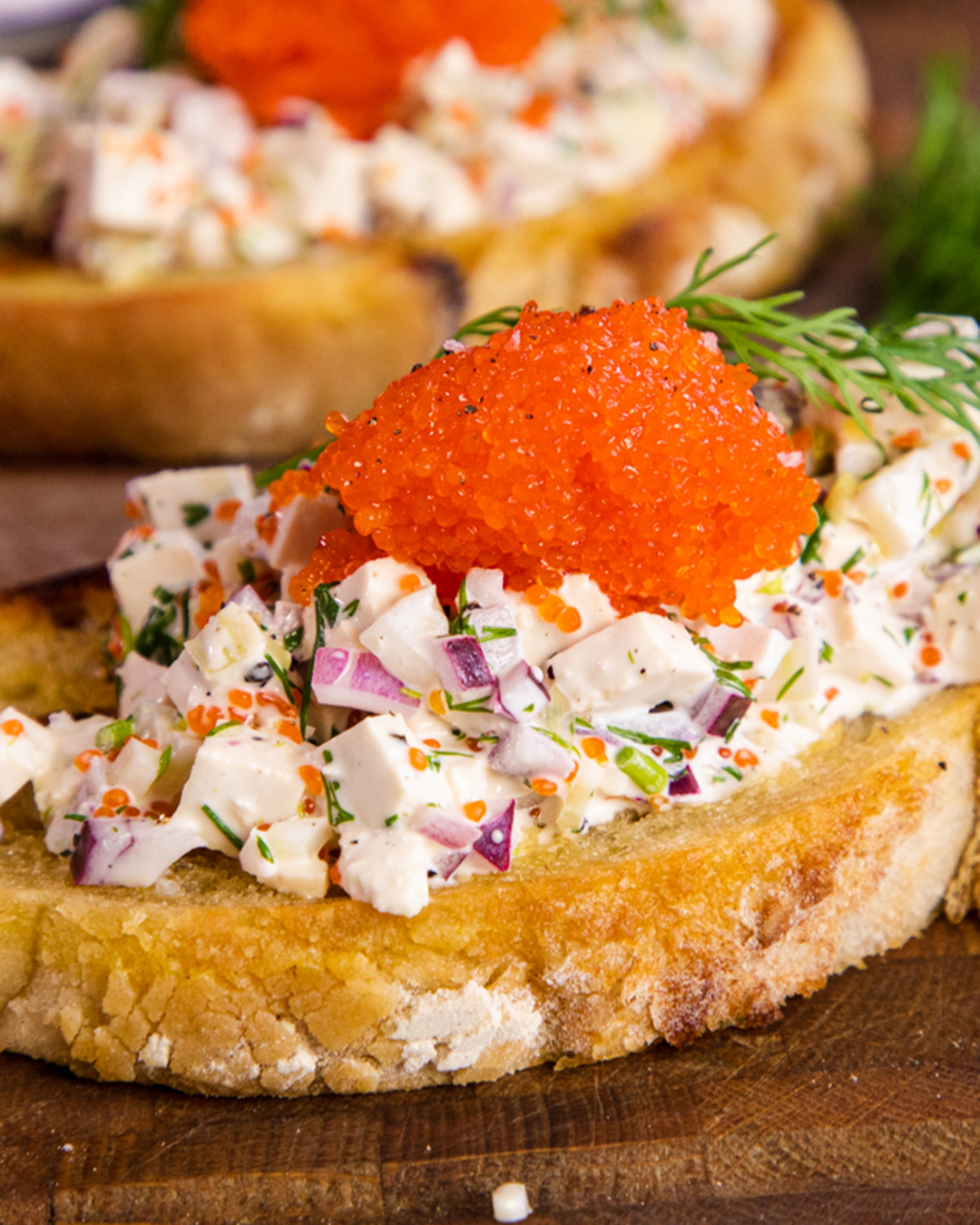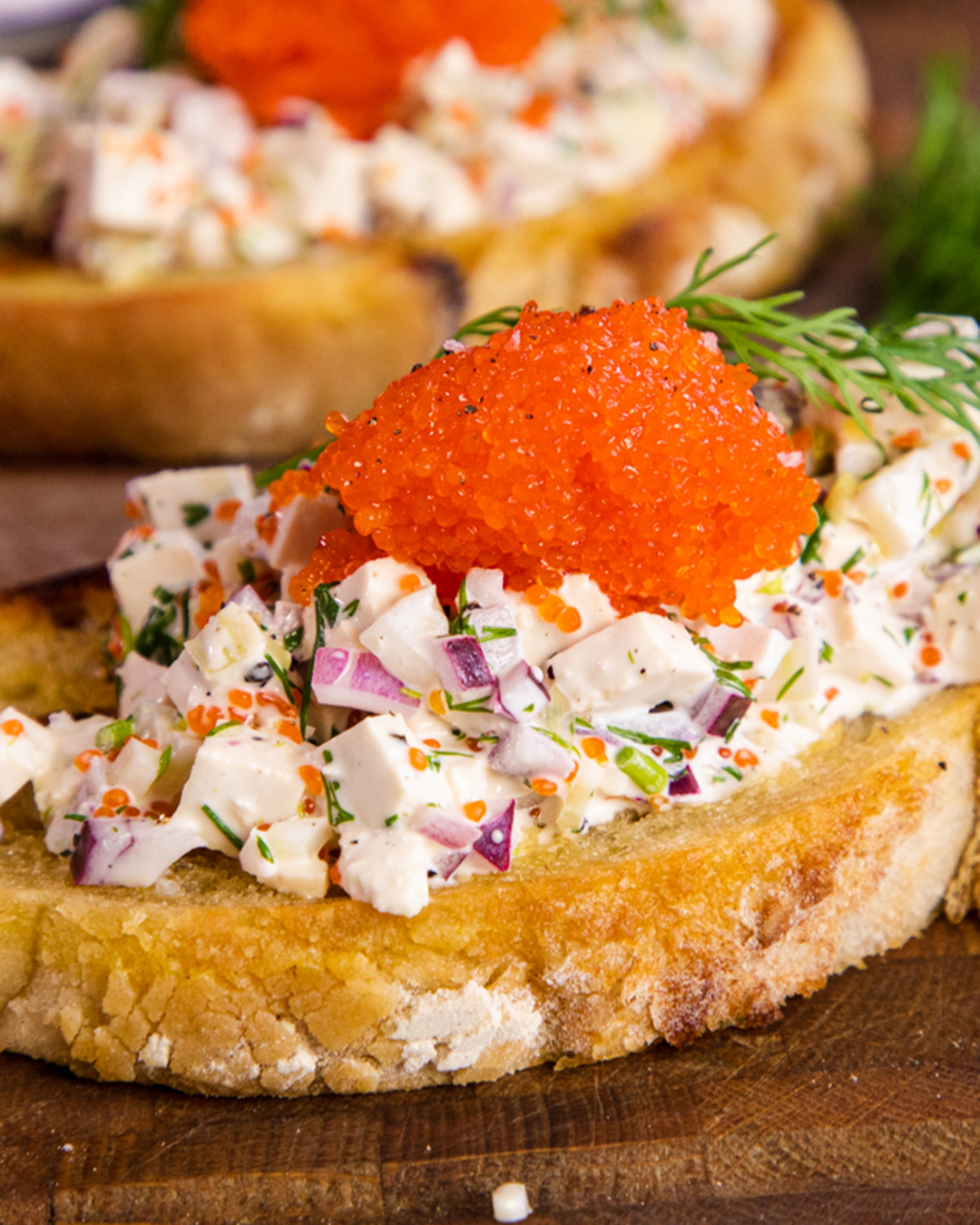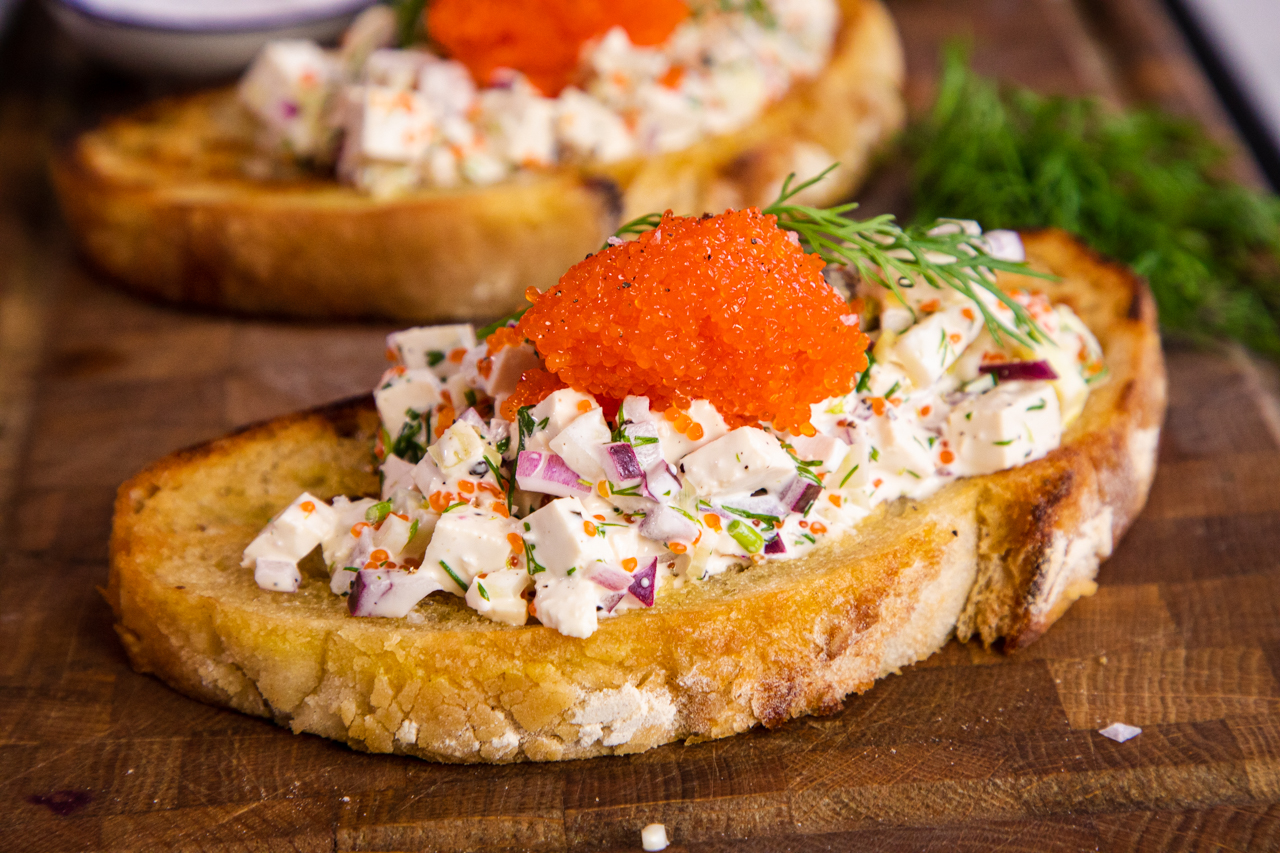 Recipe vegan Toast Skagen
The recipe is made by Gustav Johansson (@javligtgott) – a cookbook author who runs Sweden's largest vegan food blog, Jävligt Gott, and is co-owner of vegan restaurant ChouChou.
Ingredients: 4 portions
200 g firm tofu, unseasoned
1 small red onion
½ fennel
2 dl vegan mayonnaise
5 tbsp seaweed caviar
1/2 dl chopped fresh dill
2 tbsp freshly squeezed lemon juice
salt and black pepper
1 loaf of levain bread
50 g seaweed caviar
a few sprigs of fresh dill
salt and black pepper
lemon wedges
vegan butter or olive oil