How to use the material
Strandparken is a residential building in Sundbyberg, just north of Stockholm, made entirely from wood. Since its construction in 2013, it has become an inspiration for architects around the world.
The video is available as a long version (5 minutes) and a short version for social media (15 seconds). It is produced by the Swedish Institute and Architects Sweden in collaboration with Swedish Wood and the Swedish Forest Industries as a part of the exhibition Woodlife Sweden.
Please contact the Swedish Institute for requests. You can find contact information in the toolkit Woodlife Sweden.
Videos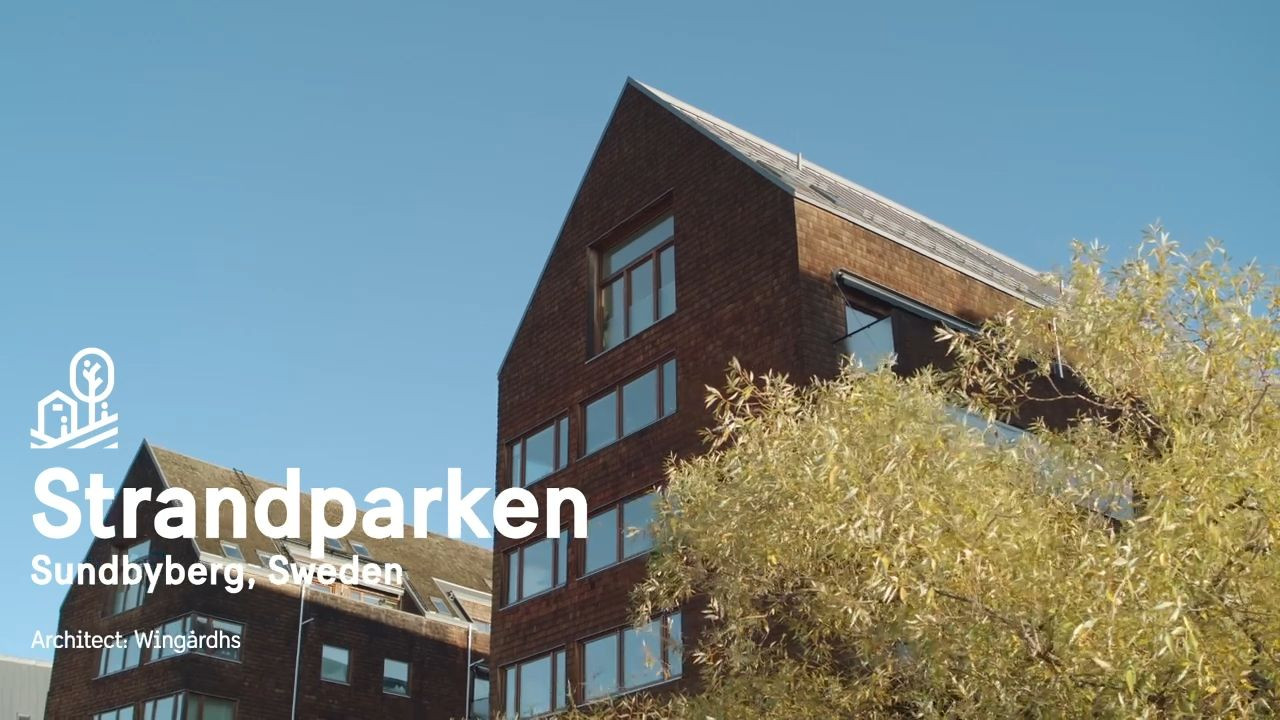 About Strandparken
Strandparken is an eight-storey residential building designed by renowned architects Wingårdhs for property developer Folkhem. From structure to facade, it is made entirely from wood in a bid to explore the potential of the material in large scale, sustainable housing projects.