'Levels' by Avicii is released – Swedish Music Moments
How to use the video
This video is about the music moment when the song 'Levels' by Avicii was released. The video is a part of the toolkit Swedish Music Moments.
You can use the video on social media as part of a campaign when activating the toolkit or throughout the whole year. Along with the captions are suggested publishing dates. The post can be published as reels (preview in the feed) and stories. Use the Spotify feature to add the corresponding song. You are free to edit the captions if needed. Use the Canva links to translate the posts to your local language.
Link to Canva, for translation into your local language
Video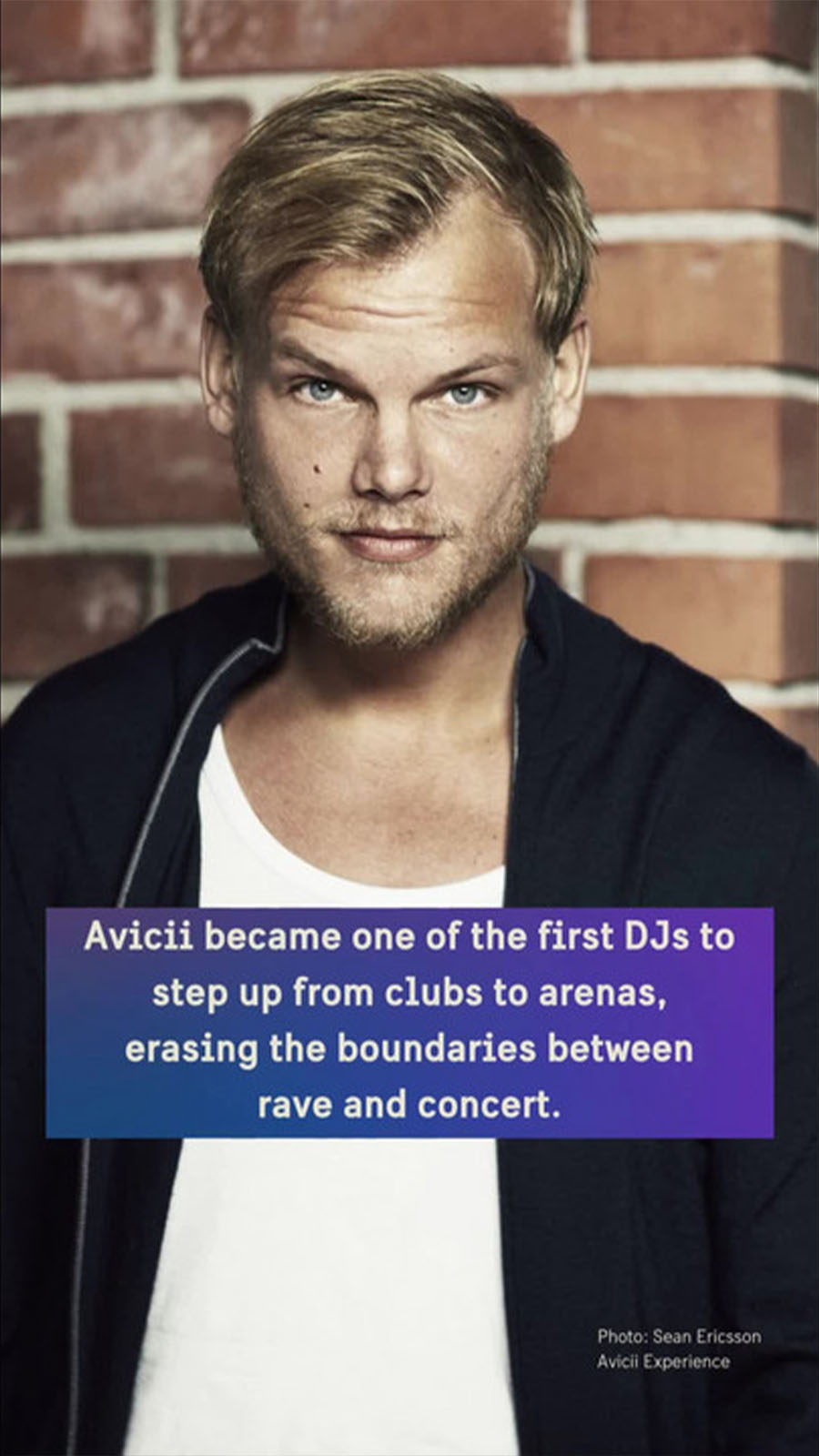 Caption
In October 2011, the hit 'Levels' by Swedish DJ/producer Avicii took electronic dance music to a new level. The catchy synth and innovative beat drop created a new type of radio hit and turned Avicii, then only 22, into a megastar. He became one of the first DJs to step up from clubs to arenas, erasing the boundaries between rave and concert.
#SwedishMusicMoments #Onthisday #Avici #TimBergling
Suggested date
October.