'It Must Have Been Love' reaches #1 on the Billboard Hot 100 chart – Swedish Music Moments
How to use the video
This video is about the music moment when Roxette's 'It Must Have Been Love' reached number one on the Billboard Hot 100 chart. It is a part of the toolkit Swedish Music Moments.
You can use the video on social media as part of a campaign when activating the toolkit or throughout the whole year. Along with the captions are suggested publishing dates. The post can be published as reels (preview in the feed) and stories. Use the Spotify feature to add the corresponding song. You are free to edit the captions if needed. Use the Canva links to translate the posts to your local language.
Link to Canva, for translation into your local language
Materials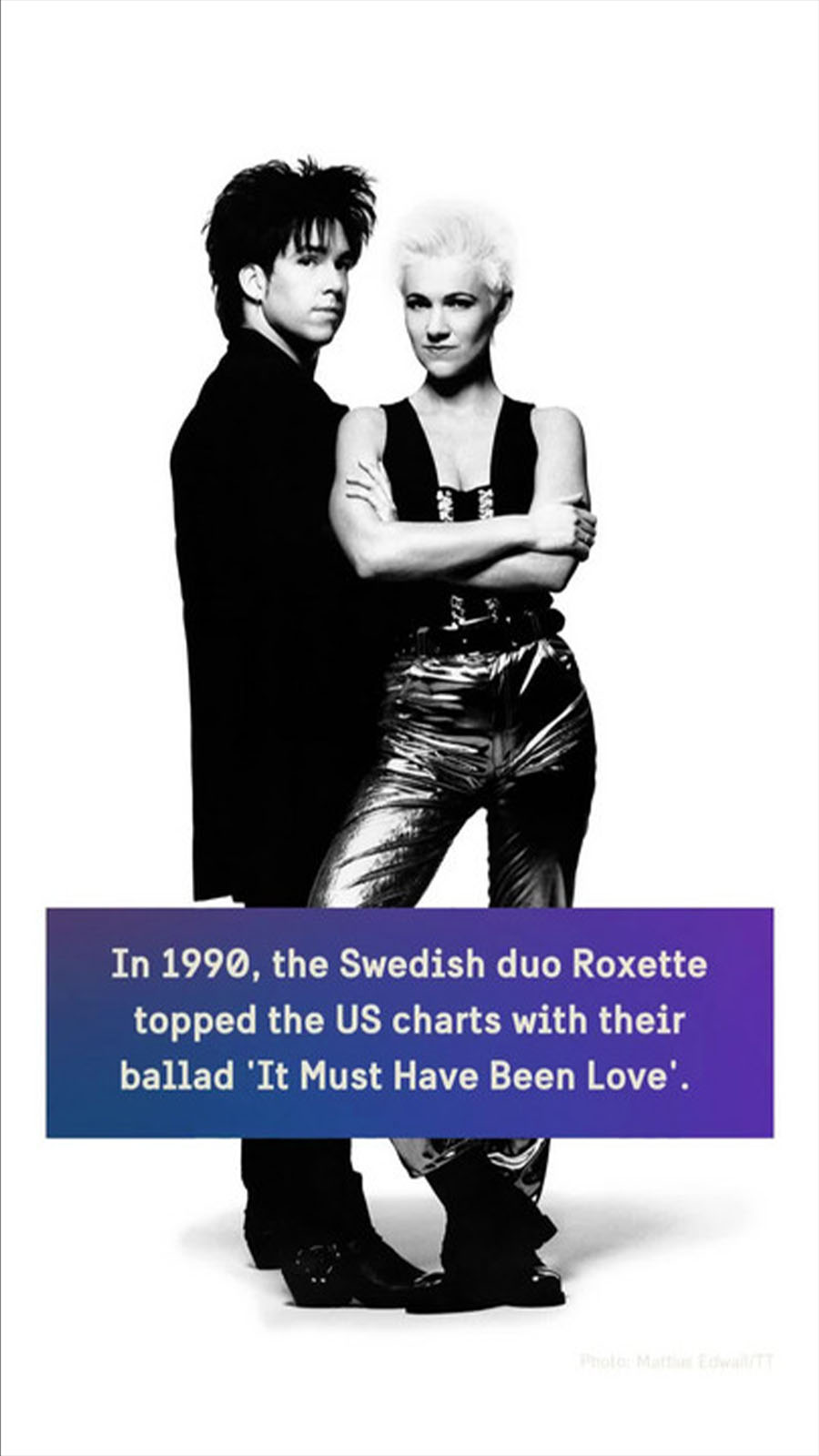 Caption
The anthemic 'It Must Have Been Love' by Roxette leads the soundtrack for 'Pretty Woman', one of the highest grossing romantic comedies of all time. On 16 June 1990, the song reaches number one on the Billboard Hot 100 chart. The song, the third of Roxette's four US number one hit singles, remains the Swedish duo's most successful and best-known track.
#SwedishMusicMoments #Onthisday #PrettyWoman
Tag: @realroxette @pergessle @billboardcharts
Suggested dates:
23 March (the movie premieres in USA 1990)
16 June (the song reached number one on the Billboard Hot 100 chart 1990)
29 June (the movie premieres in Sweden 1990)