ABBA releases their comeback record 'Voyage' – Swedish Music Moments
How to use the video
This video is about the music moment when Swedish band ABBA released their comeback record 'Voyage'. It is a part of the toolkit Swedish Music Moments.
You can use the video on social media as part of a campaign when activating the toolkit or throughout the whole year. Along with the captions are suggested publishing dates. The post can be published as reels (preview in the feed) and stories. Use the Spotify feature to add the corresponding song. You are free to edit the captions if needed. Use the Canva links to translate the posts to your local language.
Link to Canva, for translation into your local language
Video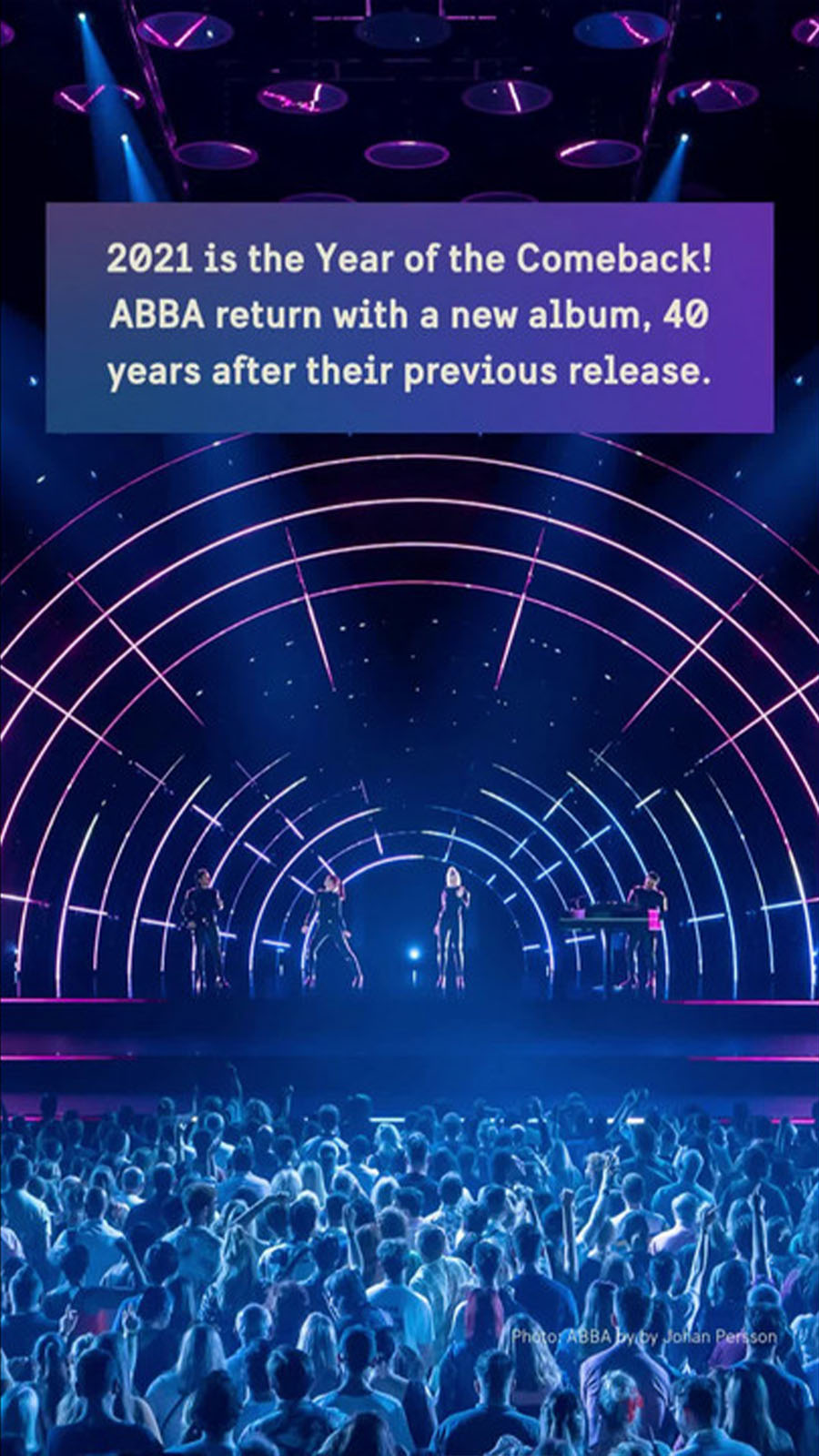 Caption
In 1981, ABBA released what everyone assumed was their final album. But then 40 years later, in November 2021, the Swedish icons stunned the world with a comeback record – 'Voyage'. And to the fans' delight, the band performed as digital 'Abbatars' at a purpose-built ABBA Arena in London in 2022. Thank you for the music!
#SwedishMusicMoments #Onthisday #ABBA
Tag: @abba
Suggested date
November