How to use the video
This video for social media is about about 'Julklappsvagnen' ('the Christmas present tram') in Gothenburg.
The video is in 9:16 format and is suitable for Instagram and Facebook stories or reels.
Video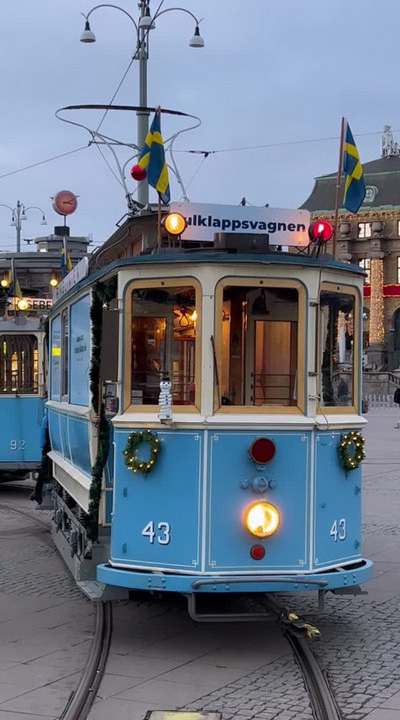 Captions
This is not your everyday tram! Once a year, this tram goes by the name of 'Julklappsvagnen' ('the Christmas present tram') as it runs through the streets of Gothenburg to collect donated Christmas gifts. This is an old Gothenburg tradition dating back to the early 1900s that was re-introduced in 2015.
As the tram makes stops all over the city, people gather to spread the joy of Christmas by donating gift cards or gifts. This year, some 1,300 gifts and food packages will be wrapped and distributed by the Gothenburg City Mission to families all around Gothenburg.
The Christmas present tram is a collaboration between the Göteborgs Stadsmission (Gothenburg City Mission) and Spårvagnssällskapet Ringlinien ('the tramway society Ringlinien'), a non-profit association that works to preserve the history of public transport.
Music: Christmas parade - Home for the Holidays/Epidemic sound