Swedish Lucia celebration
How to use the video
The video shows Swedish Lucia celebration with the Adolf Fredrik's music school in Farsta, filmed at the Eric Ericson Hall in Stockholm, in 2020.
The full version of the video is 16 minutes long. Please use the video as a whole and without adding local material or in any way editing it. You can use the shorter videos in 9:16 format and 1:1 format on social media.
If you are to use the material in any other way – please check if a local licence is needed (list of organisations equivalent to the Swedish STIM).
Lucia song list (from Swedish Lucia celebration)
Videos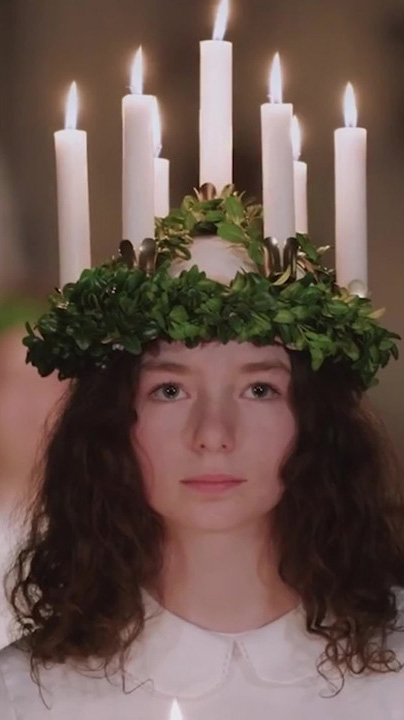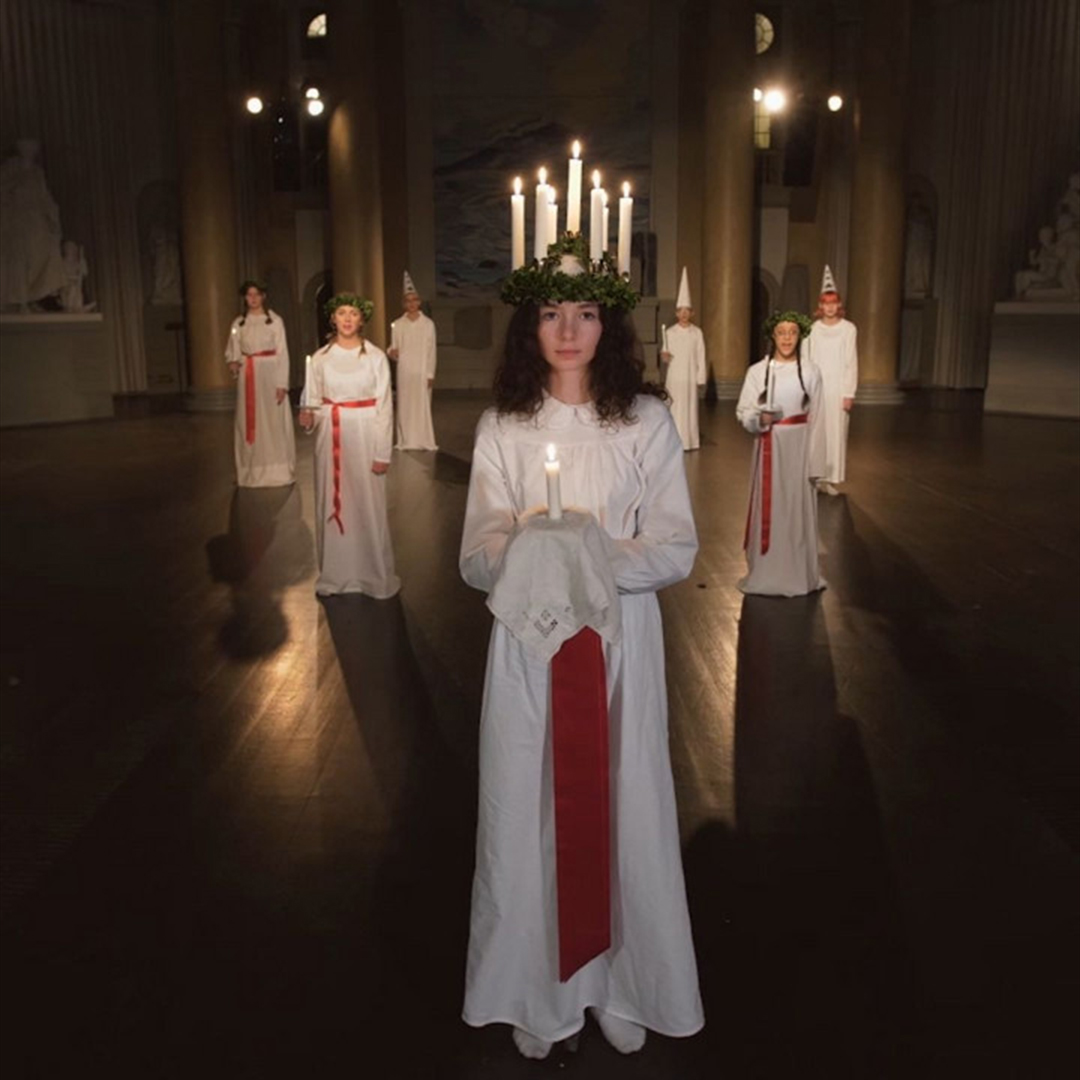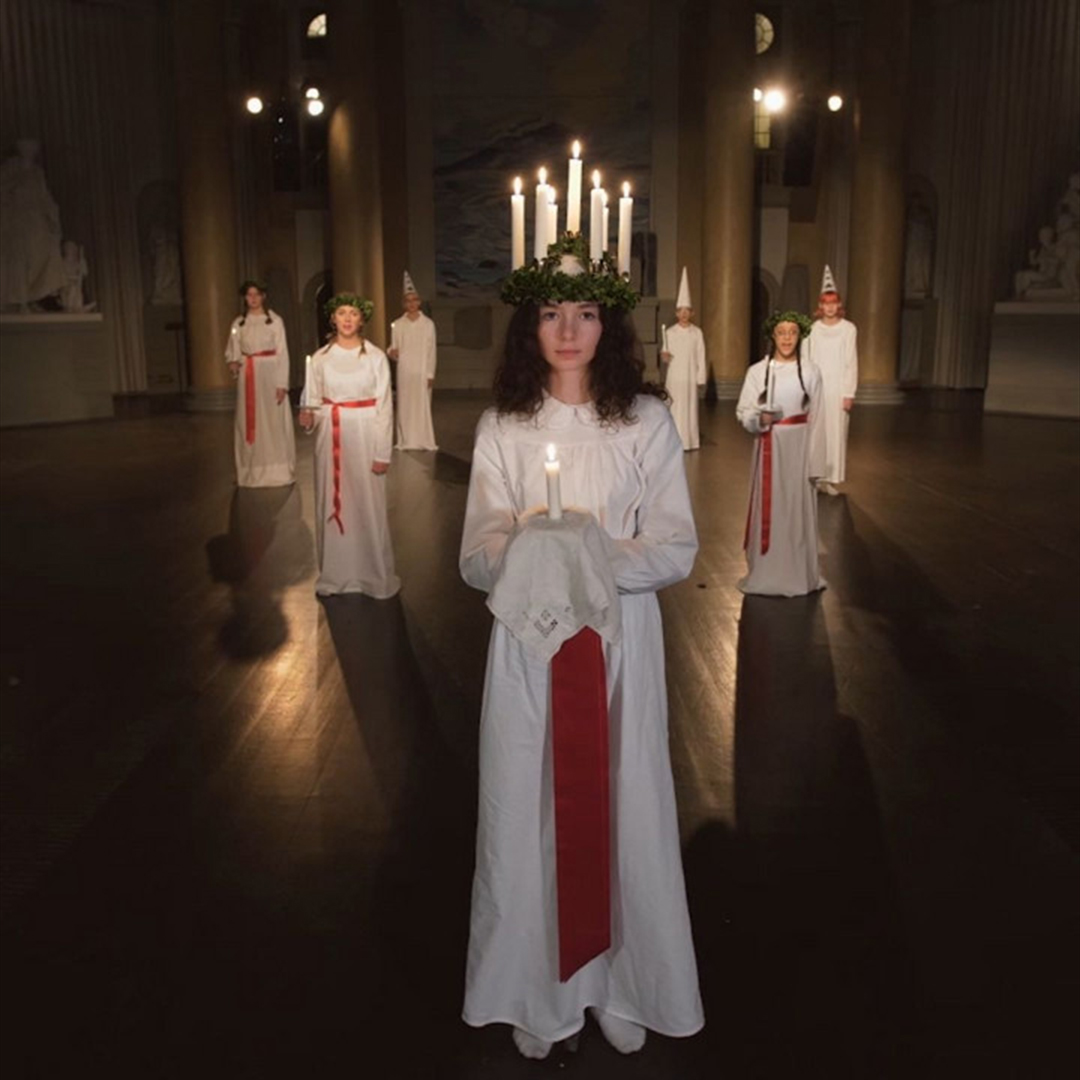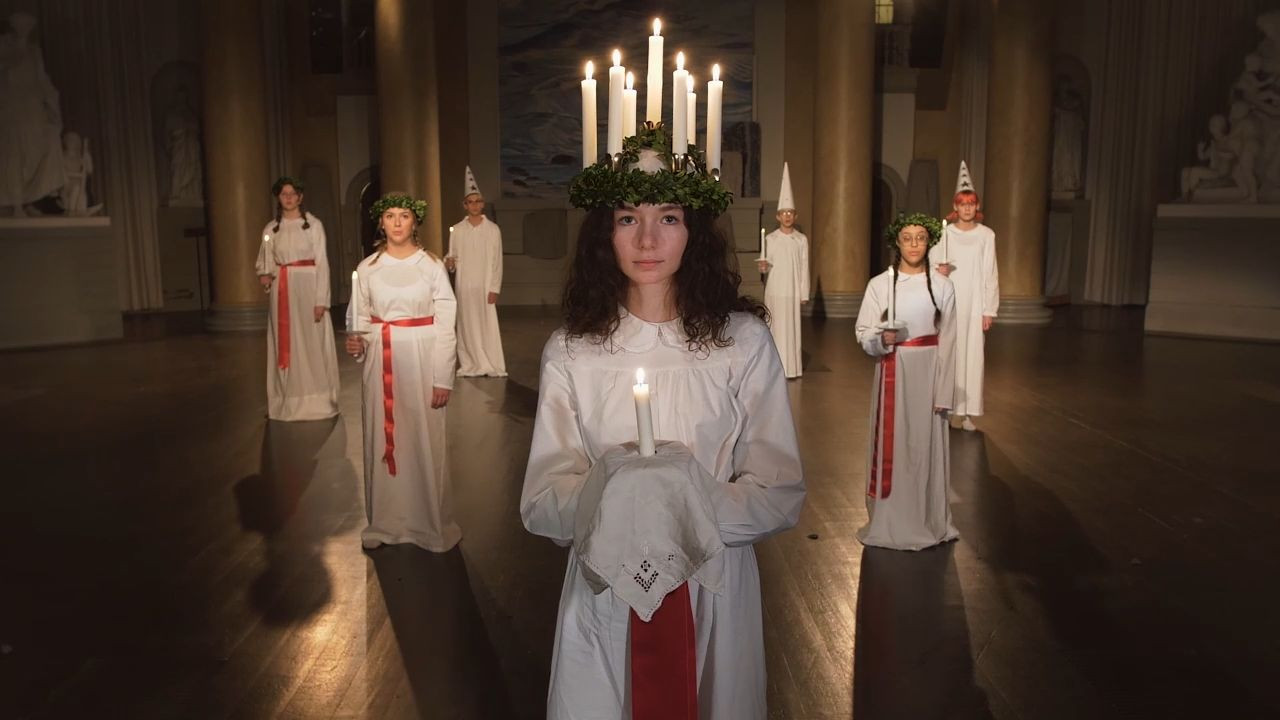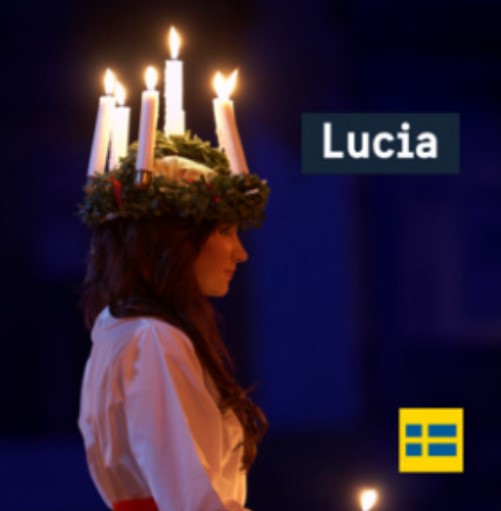 Captions
Happy Lucia! No, this is not some crazy cult thing, we promise. It's the Swedish Lucia tradition! With candlelight and beautiful traditional songs we try to bring joy and dispel the midwinter darkness.
The singers are students from Adolf Fredrik's music school in Farsta, Stockholm. Enjoy!
Produced by: Mediabolaget
Location: Eric Ericsonhallen, Skeppskyrkan, Stockholm