Exhibition module – Architecture for the toolkit exhibitions
Apply
About this toolkit
This exhibition module has been designed to function as a flexible, cost effective and reusable exhibition structure to the Swedish institute's toolkits. The module can also be used for other materials that embassies and consulates themselves produce.
New modules from January 2024
From January 2024 there will be a new exhibition architecture for the Swedish Institute's toolkit exhibitions. 
Financial support for 2024
Swedish foreign missions will be able to apply for financial support for adapting and using the toolkit materials starting 20 November.
Financial support and how to apply
How to use the exhibition module
The module can be used both as a simple screen and as room-creating object, depending on how many modules are used and how they are combined. The basic module construction is simple and is built up of wooden studs. It is adaptable to display images, photographs and text signs, and by using recessed boards inside the module it can also hold objects, screens and iPads. The module is available in several different versions, both standing and lying down in the form of a bench, stool, or raised bench.
Module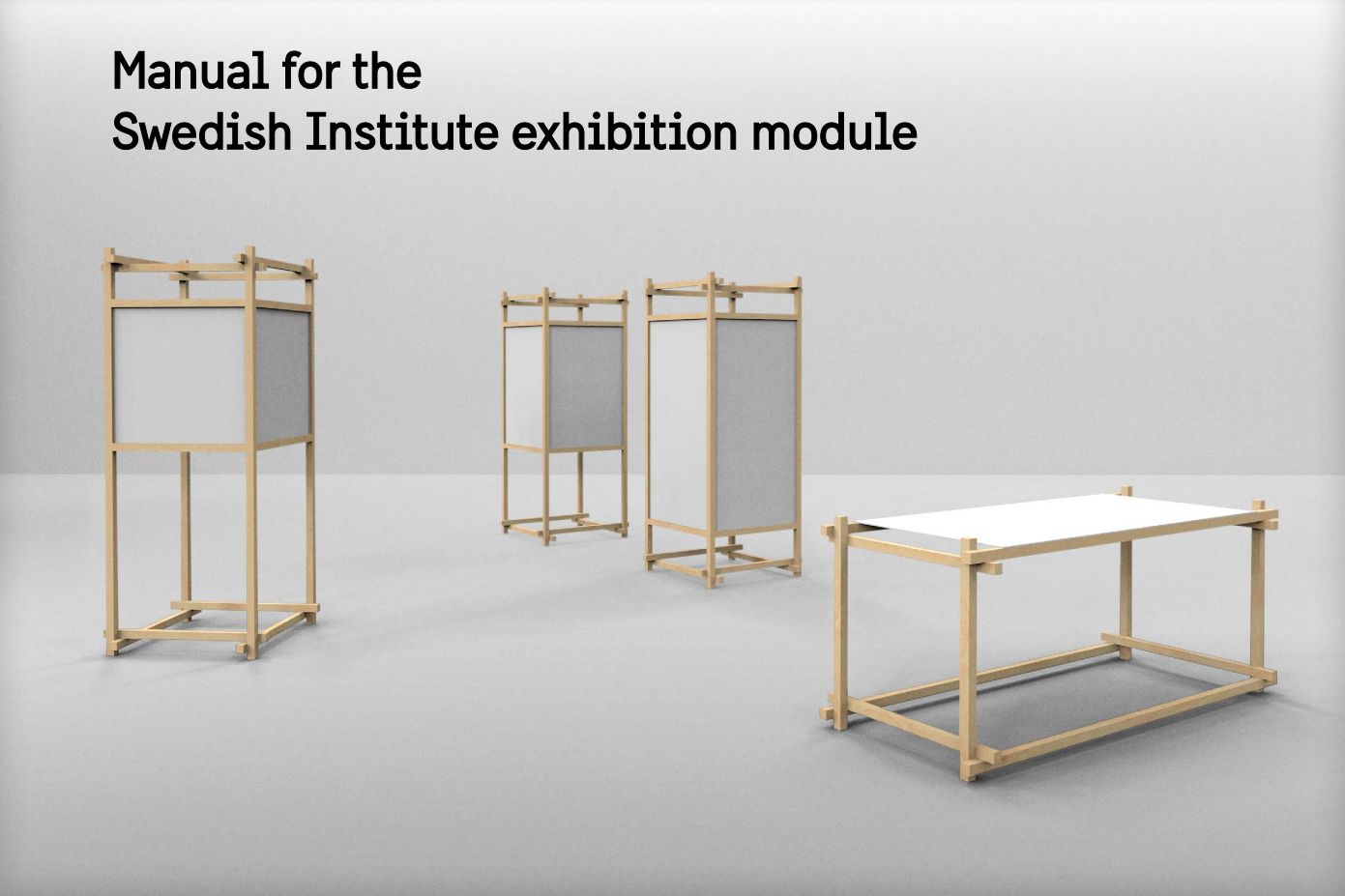 The basic module consists of 40×40 mm studs made of wood, for example pine wood. It can be dismantled for easier storage and transport to the various exhibition sites.
You will need 4-7 modules to fit one of the available exhibitions.
Get inspired
Fashion Week Stockholm 2016
The photos are from the Swedish Fashion Stories Pop up show at Stockholm Fashion Week 2016.